About Lenoir Veterinary Hospital
Located in Lenoir, North Carolina, for over 60 years, Lenoir Veterinary Hospital was the first veterinary hospital in Caldwell County. Managing Veterinarian Dr. Dan Jones leads a highly motivated, compassionate, and dedicated team committed to providing the best in small animal care for our clients and their pets. It is our promise to provide you and your pets with a support system from the time of your first visit.
In order to provide your pet with the latest veterinary medicine, our full-service companion small animal hospital is equipped with progressive technology and services aimed to help in early detection and the treatment of various diseases. Our impeccable facilities and abundant services are devised to aid in routine preventive care for young, healthy pets as well as provide treatment as your pet ages. In addition, we offer a wide spectrum of services including wellness care, preventative medicine, vaccinations, spaying and neutering, dental care, x-ray, in-hospital surgical site, orthopedic surgeries, in-house laboratory, onsite pharmacy, pet microchip identification, and acupuncture. We also provide an indoor boarding facility with an outdoor fenced walking area.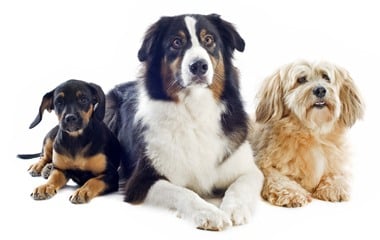 Compassionate Care
Our collaborative team of veterinarians and staff want to make you and your pets feel welcome and at ease in our office. We understand how crucial it is for animals to feel comfortable and stress-free while in our care, so we wish to make you and your pet's experience a pleasant one.
Quality and cost are two main aspects to consider when choosing treatment for any member of your family. We work hard to balance those needs while providing the best possible care for your pet. 
If you have any questions, comments, or concerns do not hesitate to contact us. In addition, feel free to explore our Facebook and Twitter pages! At Lenoir Veterinary Hospital, it is our promise that you and your pet will be treated with the utmost care and respect.